by: Denny "The Mad One" Hodge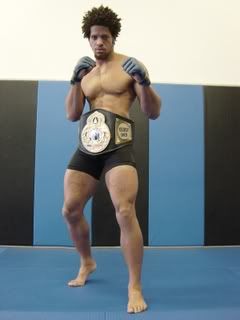 Remember Matt Major from his appearance on theTapout reality show on Versus?
"Superfly" has been busy since his appearance with the Tapout crew training for his next fight on August 23rd against Shonie Carter and planning his future as a contender at 185.
PRO MMA caught up with Matt this weekend to see what he was up to, when we could see him fight again, and how that George Foreman grill is doing:
PRO MMA:What's up Matt, great to talk to you. Where have you been since the show, and when will we be able to see you again?
Matt: I've been with AKA for the past couple of weeks, and I'm getting ready for my next fight.