by:  Jack Bratcher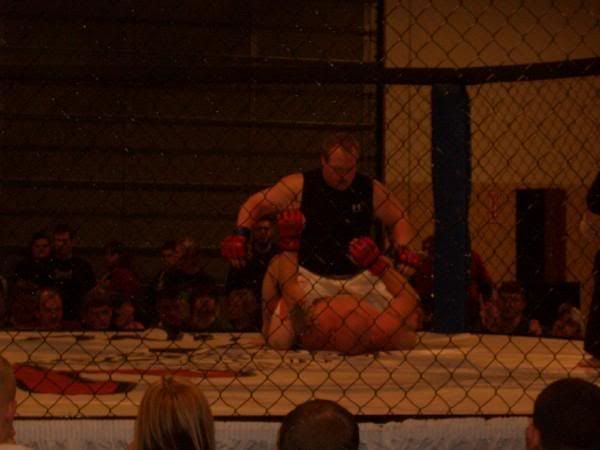 On Saturday August 2, 2008, Gladiator Fighting Championship will be holding an event at the East Kentucky Expo Center in Pikeville, Kentucky.  One of the biggest fights on that card will be an amateur Heavyweight Title Fight involving Greg Maynard.  Alot of times we hear about fighters after they have already turned pro and are in the UFC or another large organization.  It's not too often the majority of MMA fans get a chance to meet a fighter who is right on the brink of transition between amateur and professional.  Greg Maynard is on that precipice and his title fight this weekend could mean the difference between turning pro sooner rather than later.  I was fortunate enough to get to speak with Greg and learn a little more about the Southeastern MMA scene and what it's like to be fighting for a Title Fight with the goal of turning professional right around the corner.
PRO MMA:  Thanks for talking with us. Can you tell everyone who you are, your age, where you're from and how long you have been training MMA?
Greg: Greg Maynard I'm 28yrs old from Williamson, WV and I've been training MMA for about 2 years now.

PRO MMA:  Since you live in a state where MMA has been illegal, where did you do your fighting?
Greg: I have done all of my fighting in the state of Kentucky but I hope to broaden my horizon

PRO MMA:  What is the MMA scene like around West Virginia and Kentucky? Are there alot of fighters? Are there very many MMA events going on throughout the year?
Greg: MMA is pretty strong in the state of Kentucky with events going on somewhere around the state just about every weekend. There's a lot more people starting to get into MMA because its really catching on everywhere. In West Virginia its still illegal but there are quite a few guys who train and travel to Kentucky, Ohio and Virginia to fight

PRO MMA:  Who have been some of your influences in MMA and how would you describe your fighting style?
Greg: Guys like Forrest Griffin, Rich Franklin and Dustin Hazelett are really who I idolize. Forrest came from a small town in Georgia, worked hard and never stopped believing in himself. Same thing for Rich Franklin, no matter what people said to him , he just kept pushing forward until he became champion. Dustin Hazelett grew up in a very small town about 40 minutes from me, so I've seen regular guys who just work really hard and no matter what people say to them , they stay the course and keep striving to be the best. I guess my style is freestyle. I like to stand and bang, but I have really been working on my wrestling and jiu jitsu the last couple months.

PRO MMA:  Tell us about this fight coming up next weekend. It's a HW Title Fight correct? But you are still amateur; for those who don't know or have never seen an amateur MMA fight, what are some of the differences between amateur and professional MMA?
Greg: Yes, I'm fighting for the HW title for Gladiator Fighting Championships in Pikeville, KY. Its an amateur fight. The biggest difference between amateur and pro is the seriousness of every fighter. In the amateur events alot of guys are doing it because its the popular thing to be into now. Most amateur fights are three, three minute rounds. My fight this weekend is three, five minute roounds because Title Fights are longer of course.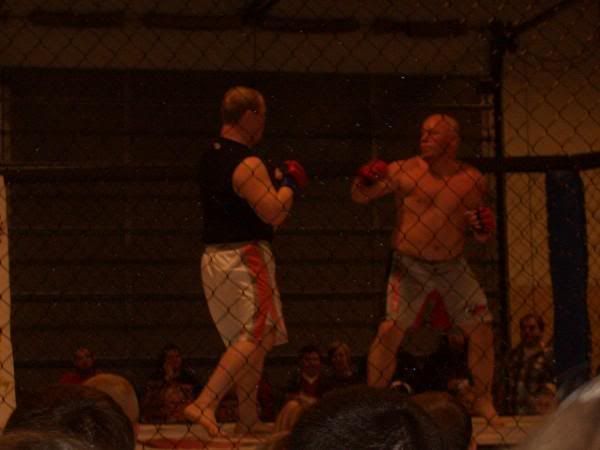 PRO MMA:  Who will you be fighting for this Title Fight? How do you see this match going?
Greg: I'm fighting a guy named Bobby Seale. The only thing I know is he is 4-0 and weighs 225lbs. I see the fight going my way no matter where the fight ends up. If I want to stand I don't think he can take me down and my stand up has improved greatly since I've been working out with Neal Rowe in Cincinnati on my Muay Thai. I also think I can put him on his back and pound my way to a win.
PRO MMA:  What are your goals for the next five years? Where do you want to be as far as your MMA career goes?
Greg: My goals are to go as far as I possibly can. I want to drop down and start fighting at 205lbs. At 5'11" I always have the disadvantage in the HW division. I'm gonna continue to fight until I can't fight anymore. So , during that time I hope I can really make a name for myself.
PRO MMA:  For other people who may be thinking about training and fighting competitively what advice would you give them and how do you know when it's the right time to turn pro?
Greg: The only advice that I will give anyone is if this is something they're going to pursue, don't half-way do it.  Find a good team or trainer and work as hard as they possibly can. That way they have no regrets no matter what happens. It is sometimes hard to get a fight in the amateur ranks. I have friends who are 12-1 , 10-1 and it is almost impossible to find someone who will get in the cage with them. Other than that it just depends on the individual.
PRO MMA:  I have heard some people say that amateur MMA fights are just a way promoters can put a card together and make some money without having to pay the fighters. What do you think about that?
Greg: I agree to a point. Its amateur and no different than Golden Gloves is for boxing. Its would be nice if they could compensate the fighters for the time and money they are out, but amateurs is a good place for fighters to get their feet wet and find out if this is even what they really want to do. I think that if someone is fighting on a amateur card it should be mandatory that the promoter has to give the fighter at least 2 free passes for his wife or ( girlfriend, mom, dad, etc).
PRO MMA:  Do you have any final thoughts or words of wisdom you would like to share with us? Is there anyone you want to thank?
Greg: Just that I would like to say thanks to you guys at promma.info for taking an interest in me.  I would also like to thank City Gym and the Tug Valley Pharmacy of Williamson,WV…..Smalltown Tatoos of Pikeville, KY….I appreciate all the help!!
PRO MMA:  Thanks alot Greg for taking the time to speak with us. We really appreciate it. I wish I could be at the fights this weekend and we wish you the best of luck.
Here is Greg Maynard in action.  He's the one who wins.
Greg Maynard Xtreme Fighting Championships

Here's a video of Greg Maynard vs. John Wells