by: Jack Bratcher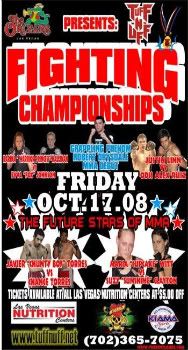 PRO MMA has just learned that the Xtreme Couture BJJ instructor and grappling phenom, Robert Drysdale is set to make his amateur MMA debut at Tuff-N-Uff's Future Stars of MMA on October 17 at the Orleans Hotel & Casino in Las Vegas.
Whenever we speak to fighters from the Xtreme Couture gym in Vegas, one name always comes up when the subject of grappling is raised, and that is Robert Drysdale.  His name seems to have reached almost mythical proportions and this has stemmed from the way top level professional fighters describe his grappling abilities.
Now while MMA is a different ballgame than straight jiu-jitsu, Drysdale is certainly surrounded by some of the best fighters in the game at Couture's that can help round out his skills.  I certainly would not want to learn that one of the first fights in my amateur career would be against Robert Drysdale.  No opponent has been named yet.  Hopefully Tuff-N-Uff can find an amateur willing to get in there with him.  Good luck with that Barry!
Read moreRobert Drysdale to make MMA debut