by:  Jack Bratcher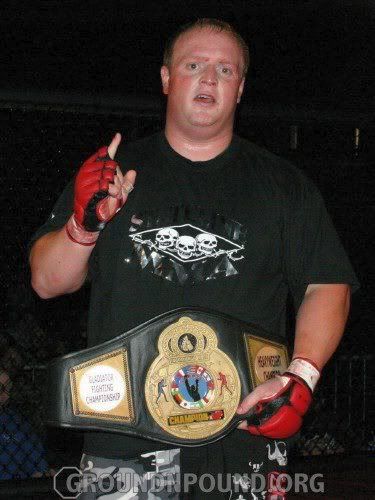 A couple of weeks ago in our Southeastern Amateur Spotlight, PRO MMA introduced you to Greg Maynard who was getting ready to fight for Gladiator Fighting Championship's Heavyweight Title.  On Saturday August 2nd, Greg Maynard faced Bobby Seale in Pikeville, KY to decide who would be the next Amateur Heavyweight Champion after the former champ stepped down.  PRO MMA caught up with Greg after the event to find out how the fight went down.  Here's what Greg had to say:
"We came out exchanged a few punches and I shot in and took him down…He caught me with a good left that busted my nose pretty good…I could feel the blood starting to run and it was hard to breathe, so i shot in and took him to the ground…I was bleeding pretty bad when we hit the ground, that's why the ref stopped it for a sec…I was bleeding all over him…we restarted in the same position and I just hammered away until the ref stepped in and stopped it!"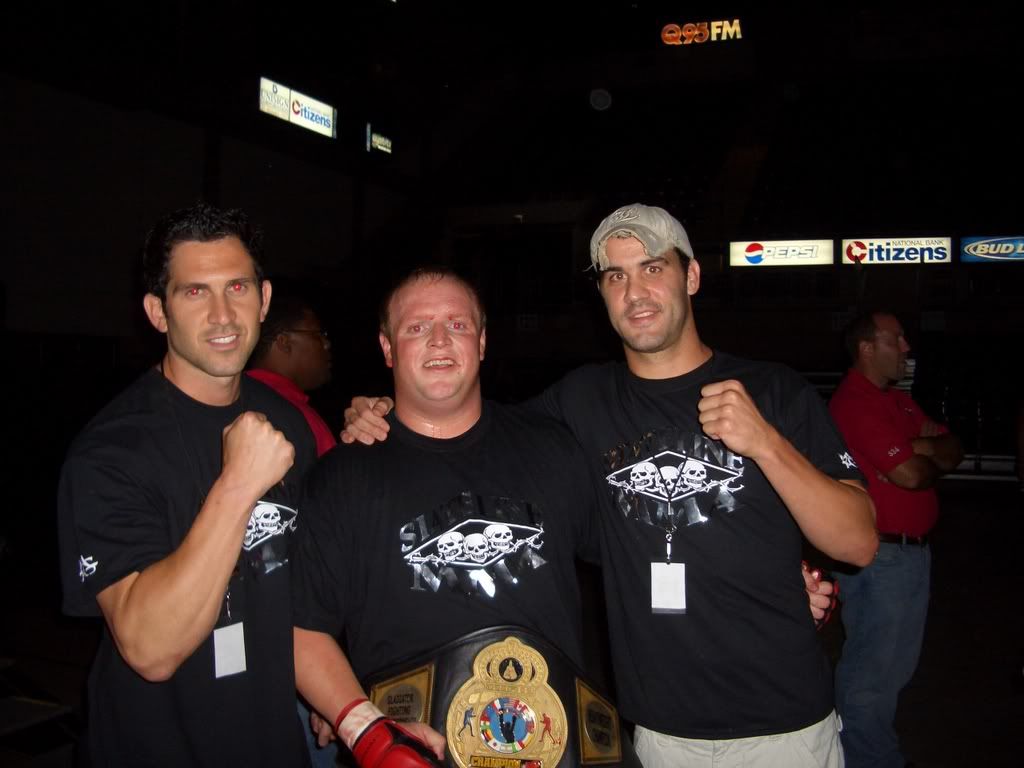 Greg Maynard wins the Gladiator Fighting Championship's Heavyweight Title by TKO in round number one!  One of the deciding factors in this fight seemed to be Greg's ability to get the fight to the ground and keep it there.  Greg said that he has improved on his wrestling skills 200% because of his good friend Josh Stepp who holds a record of 11-1 in MMA.  Greg said, "He's one of the best wrestlers Ive ever seen and I wouldn't have been able to do what i did last night without his help!"
Here's a picture of Greg with his teammates.  His wrestling coach, Josh Stepp, is the one wearing the hat in the picture and of course Greg is the one with the belt.  PRO MMA would like to congratulate Greg on a great victory and we can't wait to see Greg turn pro and start making his mark in the big leagues just like he has done in the amateur circuit.  Just remember that name, "Greg Maynard" and where you heard it first!
Here's Greg Maynard vs. Bobby Seale for the Gladiator Fighting Championship Heavyweight Title: