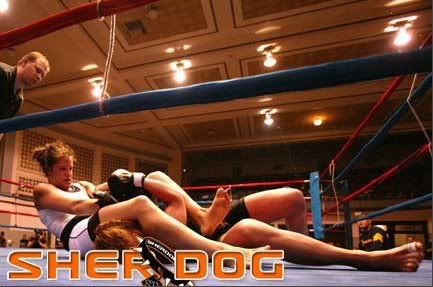 By The Mad One- Denny Hodge
A Kentucky based organization called the AFL has signed Tara LaRosa, who is widely known as the greatest female fighter on the planet, to an unprecendented deal for a female fighter.  The deal will reportedly pay LaRosa (15-1) between $500,000 and $750,000 for a 3 or 4 fight deal.  Not only is this ground breaking for female fighters, it is a big deal for all professional mixed martial artists, both male and female.  The contract sets the bar higher for other organizations to follow suit, and gives the fighters themselves more room for negotiations.  Hopefully we will continue to see these world class athletes get the money they deserve for putting their lives on the line everytime they step into the ring or a cage.
     Tara also voiced her opinion on Gina Carano as that subject always comes up during interviews with LaRosa.  Her camp believes that Gina lacks the experience, and needs to EARN the right to fight a fighter of LaRosa's caliber.  In past interviews, Tara has also mentioned that the 140 limit that Gina fights under, and usually misses is not a real weight class, and that she would only fight Gina at 135. Many hardcore fans would love to see this matchup between Carano and LaRosa. 
     Along with the contract, Tara reportedly has some say in how the female divisions may be ran within the AFL.  Hopefully we will get to see more of Tara, and will continue to see the growth of the sport of MMA from the ladies that often steal the show at major events.